Back in October, Patrick and I had a long talk about trying to make more time for us as a couple- not an easy task with 3 little children. The timing of the discussion coincided with Colette turning a year old, when it became easier for mommy to leave her for a few hours in the evening.
Any parent can tell you that once kids enter the picture it is easy to forget your spouses needs (and your own) because you are responsible for this new little life. We decided to make "date night" once a month a priority. December marked the first month it actually happened, and we have kept it up each month. We even took a weekend away at the end of April.
Then, a few months back I saw on Little Wonder Days this great idea for a date night in, and was totally inspired by Kelly who would make an appetizer and cocktail for her husband and her to share when the kids went to bed on Friday nights. She calls it "Happy Friday Night."
Why didn't I think of that? Our Friday night usually consisted of a late dinner with the kids so they could see daddy before bed, and there was usually a meltdown from someone. They were tired. And hungry. And tired.
This was followed by a litany of yelling back and forth through various rooms in the house: "Whose teeth did you floss?"
"Franklin, we don't jump like Spiderman when we are naked."
"The dog does not need to put on pajamas too."
"Your toothbrush belongs in your mouth only."
By the time everyone was in bed it was 8:30 and we were done. No intelligent conversation can take place after sorting out where everyone's night-nights are and making sure bedside waters are the right temperature.
So, I did what any mother starved for adult attention would do...I stole Kelly's idea.
Now, on most Friday nights, I have the kids feed, bathed, flossed and brushed before Patrick gets home. They get a few minutes to play with daddy and off they go to bed.
Then, we eat something together and have an adult drink and do something that hasn't been done in our house on Friday night's for a long time...we have a conversation! It often doesn't even revolve around the children!
Last Friday I made this really easy Warm Shrimp Dip.
It was super quick and yummy. I sautéed about 4 oz of chopped shrimp (you could use fresh or frozen). When that was cooked I added a small can of sliced olives and a small can of diced green chilis (both drained) as well as two chopped green onions (the white and green parts) and about a quarter cup of light mayo. Once that was warmed through I poured it into a bowl and added about a quarter cup of blue cheese to the mix. You could use feta if you prefer. I served it with various crackers and tortilla chips, but think it was best with Wheat Thins.
We had some white wine. Shocking, I know.
I cut some roses from the garden. It has been a good year for my roses.
And I made these Ultimate Chocolate Chip Cookie n' Oreo Fudge Brownie Bars for dessert. Don't be a hater, I did it for the sake of my marriage.
If you need some "Date Night In" inspiration check out this antipasto tray Kelly makes. She might find Patrick and I on her doorstep one Friday night.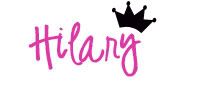 Photobucket">